Prasna IT was formed with the intense desire to humanize IT Support, provide IT support with empathy, active listening, timely response, and personalization.
In an ever-complex world, where businesses, especially small and medium-sized enterprises, have to navigate through a maze of technology just to run their operations, it's imperative that IT support eliminates the fear and complexity of the supporting technology. Prasna IT aims to be that supporting arm.
We understand your needs. We're here to support you.
About the Founder and CEO, Sanjay Regmi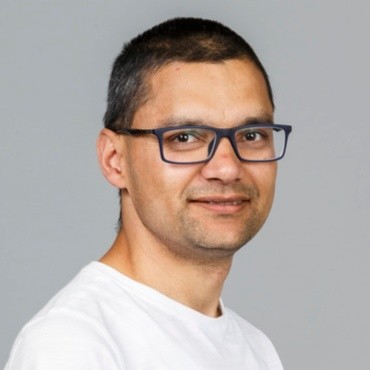 Sanjay's fascination with computers kindled back in 1998 while tinkering with Red Hat Linux on an i486 Pentium computer. This pivotal moment marked the beginning of a lifelong passion. After steering his family furniture business for eight years, Sanjay pursued a Master of Software Systems at UBC, thereby embarking on his transformative journey into the realm of technology.
Deeply attuned to the intricacies of customer support, Sanjay perceives every phone call and email as an opportunity to connect with a fellow human being. His unwavering belief in approaching these interactions with empathy and personalization has proven immensely successful. Over the past decade, his leadership has propelled his team to achieve a remarkable customer satisfaction rate exceeding 95%.
Prasna.ca is the manifestation of Sanjay's mission to extend humanized IT support services to a broader audience. Through this endeavor, he aspires to empower individuals and businesses with empathetic, personalized IT services.
Sanjay holds degrees in Master of Software Systems, MBA, and BE in Mechanical Engineering. During his leisure, he enjoys vegetable gardening and embarking on hikes with his wife and children.
Linkedin – https://www.linkedin.com/in/sanjayregmi

Prasna IT Inc is a registered business in British Columbia with the business number 781263553BC0001.